Books on Homeopathy
You can order any of these recommended books by clicking on the links below. Choose from the following categories:
Homeopathy
Acupuncture
Nutrition
Herbal Medicine
Additional Reading
Homeopathy
---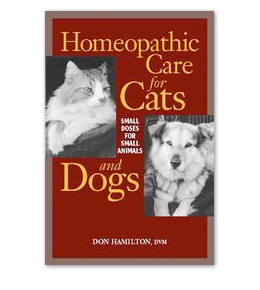 Homeopathic Care for Cats and Dogs
by Don DVM Hamilton
Paperback – 450 pages (November 1999)
North Atlantic Books; ISBN: 155643295X
This should be the first book you buy as an introduction and education in vet homeopathy. Don has produced the definitive guide to homeopathy in animals. Useful for those interested in small animal and equine medicine alike. A must.
View more information about this book
---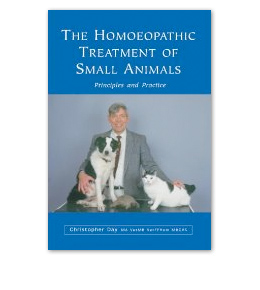 The Homoeopathic Treatment of Small Animals
by Christopher E. I. Day MA VetMB MRCVS
Paperback – 232 pages Rev. Ed (1990)
The C W Daniel Company Ltd; ISBN: 0852072163
An excellent first book of homeopathy for vets and small animal carers. Chris has provided a book that is readable to the novice and a treasure trove of material to the more experienced prescriber.
View more information about this book
---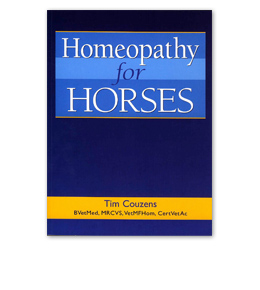 Homeopathy for Horses
by Tim Couzens
Tim has written the definitive guide to equine homeopathy here. It ranks alongside Chris and Don's offerings for cats and dogs as being readable, authoritative, thorough and a reference that will set you up for decades of good home prescribing.
If you have a horse, this is a must.
View more information about this book
---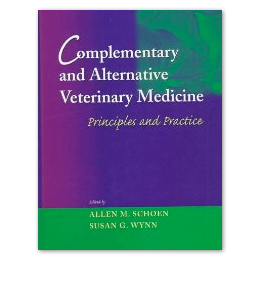 Complementary and Alternative Veterinary Medicine: Principles and Practice
by Allen M. and Susan G. Wynn
A general text that comprehensively takes you through all the major complementary veterinary modalities is this work by Schoen and Wynn. If you can't afford lots of books on lots of topics, but are hungry for information, this is a great place to start. Essential for every veterinary practice!
View more information about this book
---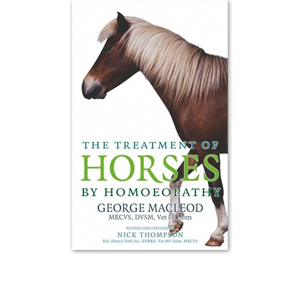 The Treatment of Horses by Homeopathy
by George MacLeod (Revised & Updated by Nick Thompson)
George MacLeod wrote the original book some 20 years ago. I was lucky enough to be asked to edit his work to bring it up to date with modern language, contemporary conditions and additional references at the end of the book.
Although not for the homeopathic novice, I think George's work is invaluable for equine vets and more knowledgeable horse owners.
View more information about this book
Book an appoinment
Dr. Nick Thompson
BSc (Vet Sci) Hons, BVM&S, VetMFHom, MRCVS.
Holisticvet
The Veterinary Practice
The Bungalow
Slaughterford
SN14 8RH
United Kingdom
Email: nickthompson@holisticvet.co.uk
Tel: 01225 487778
Email us
During Covid
---
During the Covid Crisis, I am able to give advice to animals not in my direct care.
If you have a dog and you would like to consult with me, we can arrange telemedicine consultations. We are happy to talk to you from anywhere in the world. Telephone is usually sufficient, but Zoom and Skype can also be easily arranged.
New Policy for 2021: Our commitment to raw and fresh food feeding is total. We are unable to see your dog if you are unwilling or unable to consider feeding your dog a raw or fresh food diet.