Books on Acupuncture
You can order any of these recommended books by clicking on the links below. Choose from the following categories:
Homeopathy
Acupuncture
Nutrition
Herbal Medicine
Additional Reading
Acupuncture
---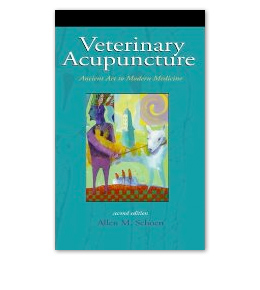 Veterinary Acupuncture: Ancient Art to Modern Medicine
by Allen M. Schoen DVM MS
The definitive vet acupuncture reference text. Probably too heavy for most non-medical people, but manna from heaven for those studying acupuncture and TCM in the veterinary field.
View more information about this book
---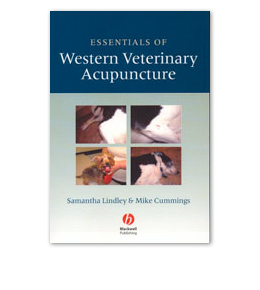 Essentials of Western Veterinary Acupuncture
by Samantha Lindley and Mike Cummings
Where Schoen, in the book above, is discussing acupuncture from a Traditional Chinese Medicine perspective, Sam Lindley and Mike Cummings come at things more from a 'Western' medico-scientific bent. Sounds scary, but if you like 'facts' more than the more difficult to grasp concepts of TCM, this is the book for you.
View more information about this book
---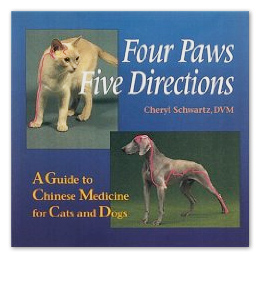 Four Paws, Five Directions
by Cheryl Schwartz
Fantastic reading for vets practicing veterinary acupuncture, for lay people interested in Reiki and acupressure in animals.
View more information about this book
---
Equine Acupressure
by Nancy Zidonis
An immense book by Nancy Zidonis; allows non-medical owners to experience the power of acupuncture completely safely.
View more information about this book
Book an appoinment
Dr. Nick Thompson
BSc (Vet Sci) Hons, BVM&S, VetMFHom, MRCVS.
Holisticvet
The Veterinary Practice
Wadswick Country Store
Corsham
Wiltshire
SN13 8JB (Sat Nav: SN13 0NY)
United Kingdom
Email: nickthompson@holisticvet.co.uk
Tel: 01225 487778
Email us
Please remember…
I am only able to treat animals under my care. If you are not able to see me or get me to visit (anywhere in UK or Europe), then please go to bahvs.comfor homeopathic vets, abva.co.uk for acupuncture vets or herbalvets.org.uk for herbal vets for your animal.
Thank you.