Additional Books
You can order any of these recommended books by clicking on the links below. Choose from the following categories:
Homeopathy
Acupuncture
Nutrition
Herbal Medicine
Additional Reading
Additional Books
---
The Scientific Basis of Integrative Medicine
by Leonard A. Wisneski
Some incredible insights in this book; psychoneuroimmunology, how stress causes a large proportion of human disease (heart disease, diabetes, cancer, depression etc.) and how modern medicine is not addressing these things comprehensively.
View more information about this book
---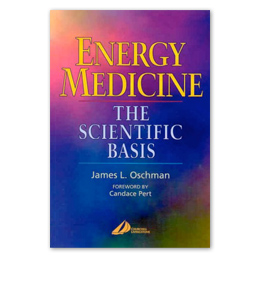 Energy Medicine: The Scientific Basis
by James L. Oschman
Similar to the book above, but looking at how the cell works at a molecular level, then bringing this up from the micro level to the macro level and discussing homeopathy, chiropractic, acupuncture in this context. Oschman is a man to watch.
Book an appoinment
Dr. Nick Thompson
BSc (Vet Sci) Hons, BVM&S, VetMFHom, MRCVS.
Holisticvet
The Veterinary Practice
Wadswick Country Store
Corsham
Wiltshire
SN13 8JB (Sat Nav: SN13 0NY)
United Kingdom
Email: nickthompson@holisticvet.co.uk
Tel: 01225 487778
Email us
Please remember…
I am only able to treat animals under my care. If you are not able to see me or get me to visit (anywhere in UK or Europe), then please go to bahvs.comfor homeopathic vets, abva.co.uk for acupuncture vets or herbalvets.org.uk for herbal vets for your animal.
Thank you.