Events
Nick presents seminars and lectures all over the UK and internationally. Check the list below to see if there are upcoming events in your area.
Yatton Keynell, Wiltshire
21st – 22nd September 2019
---
Two-day Seminar on Raw Food:
Early-Explorer Day & Adventurous Veteran Day


Cost: To be confirmed – EARLY BIRD tickets will be on sale soon.
Time: 9.30am – 5pm (both days)
Day 1 – Saturday 21st September: Raw Food Early Explorer Day

9:30

An Introduction to Conor and Nick. An Introduction to the Day

We will say hi and introduce ourselves and ask YOU what you want to get out of the day; a comfortable stroll through the low lands of canine nutrition. Tell us what you want. It's your day, after all. 

10:00

What do dogs eat?

This is the most important question in canine nutrition because what you feed an animal is paramount to both their physical and mental well being. So why is it that we are all so confused about what a dog should eat day-to-day? 

If a zoologist was presented with a dog for the first time, there are a variety of tools at their disposal to answer this question. They can look at the evolution of the dog: where did he come from and what are his relatives eating; they can look at the diet studies: what do dogs eat when they are left to their own devices; and they can look at the biology of the dog, at his digestive morphology, which quickly tells us what they are geared up to eat. 

As any zookeeper will tell you, once you have the answer you are practically obliged to feed the animal his normal species-appropriate diet if good health and longevity is what you're after.

10:45

Coffee: 15 mins

11:00

Feeding raw: The Basics

After 25 years of pondering how to make the infinite world of raw food fit into the palm of his hand, Nick has whittled it down to five basic elements. He will present his quintet of take-home messages for the most basic foundations of any raw food diet. 

The best place to start raw feeding your dog is by letting a reputable manufacturer of a raw all-in-one foods do the initial work. It's nice, though, to know how they choose ingredients and blend their formulations to help you understand what and you're feeding and why. 

These principles will allow you to transition, when and if you feel ready, into the world of DIY raw food, making up meals at home with confidence, knowledge and clarity. Welcome to the raw food revolution! 

12:00

Should you feed veg? And a note on treats…

One of the most hotly debated topics in what dogs eat is around plant matter. Essentially how much, of what, if at all?! When you understand why the confusion in the diet studies, the question itself becomes easier to answer. 

Here we tease apart what the literature says, picking out some outstanding examples where small amounts of plant material can be fed to dogs, often to their great benefit, and then show you how to do it properly. We end with discussing the recent trends of vegetarian and vegan dogs (angry smiley face).

Once you start feeding species-appropriate food, you will naturally begin to question everything else you put inside them, and possibly in you too! 

Next in line for the chopping block are poor quality pet treats. This is a minefield so here we teach you how to spot the good from the bad and the downright ugly, and offer up 3 or 4 fantastic tips for making your own: twice as nice at half the price!

12:30

Gluten-free Vegetarian Lunch – 45 mins

13:15

Raw Food Quiz – No Post-Prandial Sluggishness Here… 

13:30

Raw Food Myths: Benefits & Balance

'Oh, raw feeders always go on about the benefits of raw feeding, but where's the evidence?', is something you'll hear sceptics repeat in every conversation about raw. But are they right or just spouting hot air? 

The proof for raw is new, up-and-coming, it's incomplete, but there arescientific studies we can look at to back up what we raw feeders see with our eyes every day, often within weeks of starting raw – improved teeth, gut function, breath, windiness, energy, stool quality and…the list is endless. 

'Complete and Balanced meals' is a mantra the conventional nutrition world invented many years ago. We're going to look at what this means to the raw feeder. We're going to teach you how to create a diet to avoid excesses and deficiencies in protein, fat and carbohydrates, but at the same time, ensuring enough, but not over-doing, minerals and vitamins. Fear not, it's a lot easier, and a lot more fun than it sounds! 

14:30

Raw Food Myths: Bugs n Bones

Folk new to raw feeding come with a certain amount of fear to the table. This fear has been carefully instilled in you (and your vet) to make you believe that the overly complicated, ultra-processed and over-priced bag of dog crackers is worth the money you are currently wasting on it. 

By far the biggest fear pushed by vested interests is the risk of hazardous microbiology (which saves talking about nutrition or health so easily). So here we spend time talking about the risks of BOTH dry versus raw dog food from that very perspective. We go through the bug threat of each product, showing you the figures, the deaths, the recalls, and allow you to make up your own mind of what is safe and what is not for your pet.  

Feeding raw meaty bones is vital to your dog. I don't use that term lightly as they have many benefits. Of course, as with all foods, certainly the big hard ones, feeding meaty bones necessitates a little care, and we show you how to do it whilst ensuring the safety of your pet. We go through the reasons for the confusion and recommend the best bones for your dog to start off on.

15:30

Coffee

15:45

Top FAQ's

We're going to take you through, before the group discussion, our most asked questions. Hopefully, this will dispel niggles and worries easily to allow you to get the most out of the group work at the end of the day. Sit back and enjoy before you have your say.

16:30 – 17:00

Group Discussion

A chance to bring together all the learning of the day and answer any questions still lingering. We want you to leave Yatton today feeling a little more knowledgeable on nutrition and a lot more confident in your daily feeding practice. 
Day 2 – Sunday 22nd September: Raw Food Adventurous Veteran Day

9:30

Introduction to Conor and Nick. Introduction to the Day and Group Questions 

Saying 'Hello Again' to our Day 1 people, and greeting any new Day 2 folk.  If yesterday was a comfortable introductory stroll through the low hills of canine nutrition,  today is going to be taking to the uplands, the high alpine meadows of canine raw food. And maybe doing a little rock climbing!  Get your boots on. 

10:30

Matters of Protein

Many people get into raw feeding without truly understanding what it is meat protein does for your dog. 

In this section we will really get into the protein debate, starting off by teaching you about protein; what it does and the different forms it can come in, in both dry and raw pet food (as you can expect, there are a few toe-curling stories here, caveat emptor). 

We teach you how to compare the protein contents of dry and raw foods (water contents make it tricky). We take a look at what the SACN's statement on protein, the effect of "too much protein" on the kidneys of dogs (with particular focus on seniors) and the effect of too little in working dogs. 

We also cover the different compounds found in different meat proteins, the pros and cons of feeding cooked meat protein to your pet and finish with a quick discussion of the real protein requirements, at least protein to fat ratio, of your average dog. Very, very interesting. 

11:30

Coffee: 15 minutes

11:45

Feeding the Sporting Dog/Canine Athlete for Perfect Health, Stamina, Healing & Focus

Well of course we all want perfect health. Duh! 

But is it achievable? How, using raw food, can we avoid the pitfalls of nutritional problems and optimise our poochy-performer to their very best game? 

Nick will look at food, supplements, herbs and homeopathics he's used over the years to coax the very best out of performance dogs up and down the country.

If you achieve the best possible health for your high-demand dog, do they have stamina? How can we push this into the equation? And if they have great health and remarkable stamina, but get injured, what can we do to promote healing? And if we fix them and they are perfect, but can't concentrate because their brain is like a box of frogs, how can we achieve a zen-like, heat-seeking missile-like focus? All will be revealed.  

 

12:45

Gluten-free Vegetarian Lunch: 45 mins

1:30

Recurring Skin & Gut Conditions, a.k.a Food Sensitivity – How to Run an Exclusion Diet Properly

The number 1, 2 and 3 reasons for visiting the vet today are recurring skin, ear and gut conditions. Most likely, if you are here today, around half of you jumped to real food as you had a dog with a health condition, and for most of you it was for the reasons stated. 

Sadly, while a quick change to any raw will solve a lot of your issues, very often it is not as simple as that. Food sensitivity is a very tricky little condition and here we get into it in detail. We begin with teaching a little of the difference between allergy and intolerance, essentially two separate issues and it's the latter most (previously dry-fed) dogs are affected by. 

Using the literature we discuss the top antigens in dogs and why they cause them so many problems and why studies show dry food cannot solve the problem for you. 

We then get into the "what to do" which involves how to move them over correctly (a broth step first), which meats to choose, how to run an exclusion diet properly and all the little added natural bits I would add in along the way to ensure you fix that gut and get your dog back to full digestive potential and thus good health. 

2:30

Disease Conditions: Obesity, Kidney Disease, Pancreatitis & Old Timers. 

Depending on who you talk to, the obesity epidemic among dogs in the UK is between 55-65%. Yes, two thirds of dogs in this country are diseased, some from as early as puberty. It's as bad in humans, but we, together with our health advisors and the ultra-processed pet food companies, have got our dogs into this mess and it's up to us to get them out. 

Overweight and obese dogs die two years, on average, before their trim team-mates. And that's after having measurably poorer quality-of-life and costing their owners a lot more to keep. We know this because the British Small Animal Veterinary Association has recently published the studies.

Obesity and dogs being overweight impacts more than just their life expectancy and your pocket. It's a known predictor of diabetes, heart, lung, pancreas and kidney disease. And the older the porky dog is, the worse things look, I'm afraid.  

But all is not lost! As with us, if you get your diet right, your body is incredibly good at remembering what health looks and feels like and welcomes the opportunity to returning to firing on all cylinders. Raw food is the cornerstone of our canine health revolution…

Let's also look at herbs, homeopathics, supplements and nutritional tweeks we can bring to help with these oh-too-common issues. If we get time, we can look at anal gland issues, IBS, IBD, skin disease and how to approach 'the itchy dog'. 

3:30

Coffee: 15 minutes

15:45

Group work: 

The class will be divided into small groups to whom each will receive a their own theoretical "patient" – a type of dog with a health complaint or two. Each group will be asked to apply their recent learning skill together with their own unique skill set to formulate diets and supplementary treatments (and indeed lifetstyle changes) for the animal and owner "in their care". Each case will then be discussed allowed, bestowing some a deeper skill set in Day 2 which attendees can then take and employ in real life situations

16:00 – 17:00

Answers & Group Discussion
Moreby, York
Sunday 13th October 2019
---
Raw Feeding for Beginners/Veterans & Vaccinations

Cost: £85 per person
Time: 10am – 4.30pm
Details
Dr Nick will be giving a seminar at Snowlandia Boarding Kennels, YO19 6HN on Sunday 13th October 2019.
It will be an action-packed day; a must for anyone who really cares for their go. Starting promptly, the day will consist of four sessions at 10:00 am – 1:00 pm and 1:30pm – 4:30pm
Morning Sessions:
Raw Feeding for beginners
Raw Feeding for veterans/experienced raw feeders
Afternoon sessions:
Feeding for sporting/agility dogs
Vaccination: how to minimally protect and minimally boost
Tickets are £85 per person and include unlimited tea, coffee and biscuits. You can bring your own lunch or we can provide a picnic lunch for £10 per person, which you must pay for when you book.
Contact Hannah Winship on 07917 415074 or email info@houndswithhannah.co.uk
Newquay, Cornwall
Saturday 26th October 2019 – SOLD OUT
---
CHC Day Seminar with Dr Nick Thompson

Cost: £60 for non CHC members
Time: 9.30am – 4.00pm
Bromsberrow, Ledbury
Saturday 23rd November 2019
---
Canine Nutrition, Raw Feeding,
Vaccination, Nosodes & Immunity

Cost: £50 (Welsh & West Members / Non-Members Early Bird Rate), or £75 after 01/08/19
Time: 10am – 4.30pm
Details
Nick Thompson (www.holisticvet.co.uk), vet, lecturer, UK raw food campaigner and
pioneer is coming to share his up-to-the-minute thoughts on raw food feeding in 2019.
As the president of the Raw Feeding Veterinary Society, he's well placed to bring us up
to date with the very latest cutting edge ideas.
 
In his lectures, designed to inform and educate the beginner as much as the veteran raw
feeder, Nick aims to engage with everyone to share his enthusiasm for canine health
and well-being.
Nick will introduce the concept of raw, with a few new ideas thrown in. He will discuss
the use of raw food to help treat skin, behavioural and gut issues. He'll introduce his
famous Thompson Stool Score to help you monitor your dog's bowels and answer all
and any questions you may have on raw feeding.
 
In addition, in the afternoon, he will give us a tour of the best vaccination protocols for
2019. This is a fast-moving subject, and Nick will give crystal clear guidance on how to
maximise protection while minimising unnecessary vaccination. He'll also talk to us
about immunity and immune diseases like Atopy, Atopic Dermatitis and IBS. Auto-
immune diseases like Dry Eye, Immune-mediated Thrombocytopenia and other blood
diseases and arthritis.
Titre testing is a hot topic at the moment. Reducing unnecessary vaccination will be
discussed, along with flea, tick and worm protection while avoiding pharmaceutical
drugs.
 
Nick always provides a thought-provoking and entertaining day. Come along to learn
about raw feeding, find out more about this nutrition revolution, vaccination and immune
diseases. Come to chat, learn and network with like-minded dog owners.
Warwick
Saturday 30th November 2019
---
Warwick Dog Training Club:
Dr Nick Thompson Seminar

Cost: £60
Time: 10am – 4.30pm
Details
Join us for a day seminar with Dr. Nick Thompson, BSc (Vet Sci) Hons, BVM&S, VetMFHom, MRCVS. Nick is a fully trained vet with over 20 years' experience.
This event is accredited by AMTRA so SQPs will gain CPD points towards their qualification.
Suitable for pet owners or pet professionals this seminar will cover various topics including natural canine nutrition, information on vaccinations, titre testing, immunity worming and more! We will also have a Q&A section.
Please note lunch is not included in the ticket price so please bring a packed lunch with you. Hot and cold drinks will be available on the day.
Tickets are non-refundable but are transferable.
Book your tickets here:
http://www.warwickdogtrainingclub.co.uk/events/dr-nick-thompson-seminar
View and share the event of Facebook:
https://www.facebook.com/events/400668537165237/
Holistic Pet Health Conference 2018
Unlimited online access to fantastic talks
---
Details
Nick was asked to contribute a webinar on raw feeding to this fantastic online conference. Watch him and many other practitioners talking about promoting health in dogs. Click on the video for a quick preview.
Get online access to talks now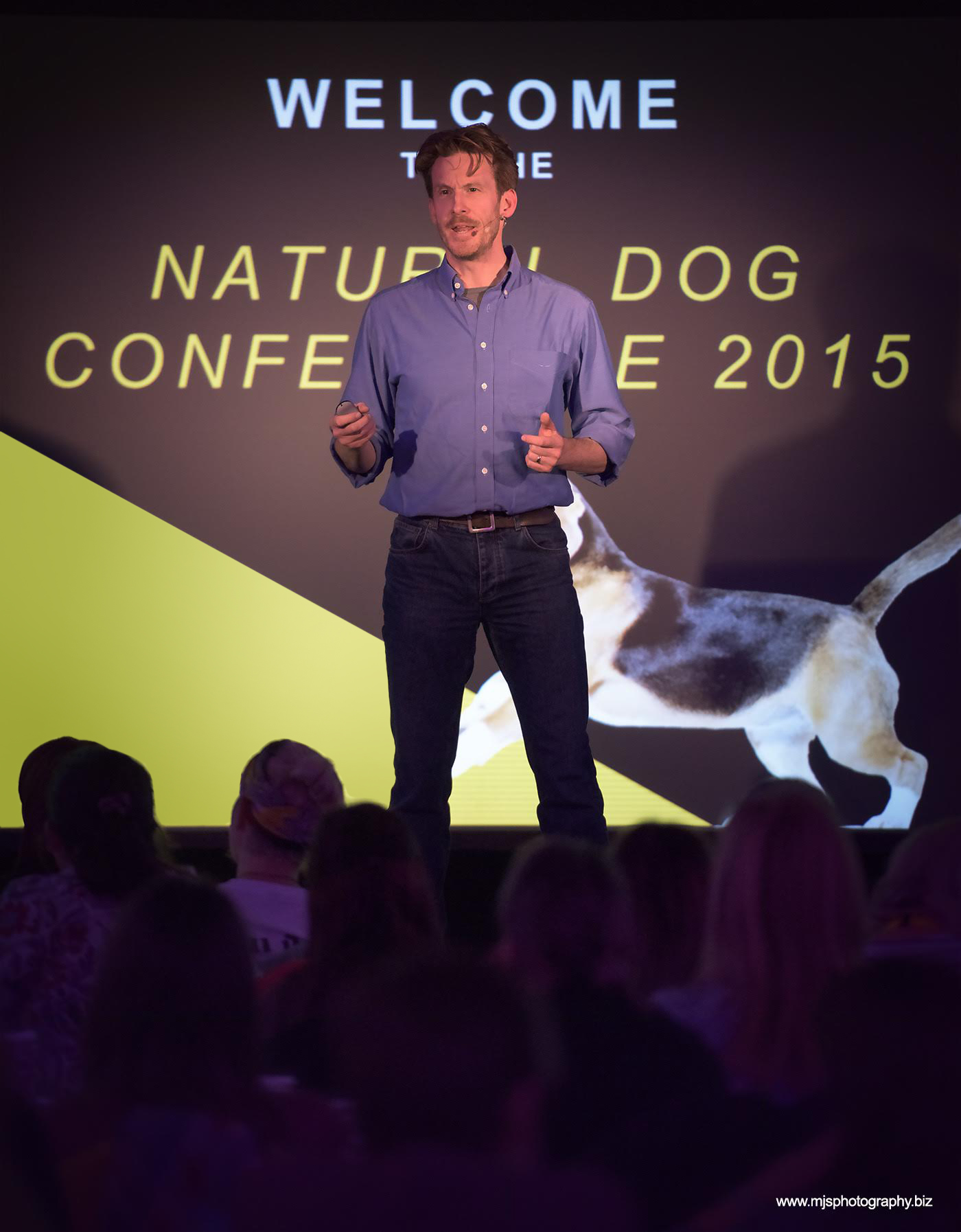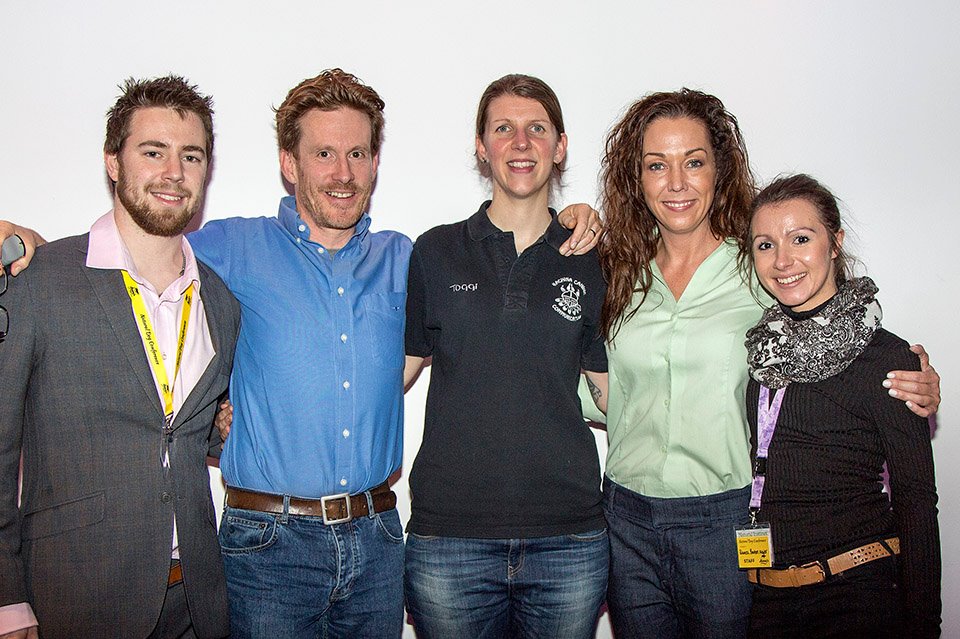 Some of the nice things people are saying:
---



"For anyone involved in the World of pet care that wants to understand more about looking after your pets naturally, yet, sometimes struggle for solid answers from your veterinarian and the university of Google, then we could not recommend Dr Nick Thompson highly enough. Fun informative talks from a refreshingly alternative and naturally healthy point of view. Nick always puts your pets health first."

– Piers Smart, Managing Director, Scampers Natural Pet Store





"Well what can I say about the absolutely brilliant day you gave us on Saturday. THANK YOU so very much for coming to Cornwall and imparting your knowledge to a very interested crowd of dog guardians! I take my hat off to you – all that detailed talk – all day on just a few cups of Earl Grey tea. Really fabulous – thank you.

Emails have come from nearly everyone today saying how much they enjoyed it and how inspired they feel! Thank you so much."

– Barbara Storey, Cornwall CHC




"I found it absolutely fascinating and helpful both in terms of my work and in terms of my own dog ownership."

– Rachel Waterhouse, Senior Lecturer at Newton Rigg College, Cumbria.




"Having recently attended the Canine Nutrition, Hypothyroidism and Vaccination Seminar presented by Nick Thompson I cannot recommend attending enough – Nick's approach is relaxed and friendly – the content is informative and easy to digest. As a pet care professional I came home feeling enriched and motivated after the event."

– Carrie H




"I just wanted to say a big thank you for such a fantastic and interesting day, your knowledge and the evidence to back everything up was superbly presented, the day went very quickly (this coming from someone who can't sit down for more than an hour usually). My day has already proved invaluable; I have got three of my clients onto the raw diet already and my parents' dog is going for thyroid testing due to fur changes, anxiety and seizures, with the vet not really having been able to diagnose anything up until now."



"The course was very well structured whilst still being flexible to the interests/needs of the delegates – very well delivered. It allayed my major concerns about beginning a raw diet, and gave me the confidence to proceed."

– Claire U




"I recently attended one of Nick's Nutrition Seminars and found the day extremely informative and packed full of common sense advice. As a Behaviourist and Dog Trainer I am always looking to do the best I can for both of my own dogs and those who I offer advice to, so finding a vet with Nick's experience extolling the virtues on raw feeding and vaccinations following the WSAVA guidelines was a breath of fresh air."

– Jill T




"I thoroughly enjoyed the seminar, very thought provoking. I came with an open mind, with no experience of raw food diet having fed a kibble diet to my greyhounds for many years, always apprehensive of booster jabs, the apparent suggested regular application/use of flea/worming treatment. I came away more empowered with the knowledge that perhaps "I'm not such a bad owner". I feel now more able to make informed decisions as regards my hounds health, veterinary care and nutrition, making small, logical changes to their diet. This is a thoroughly worthwhile event, one that I would hope to repeat."

– Sharon M




"This was the second seminar I have attended of Nicks and I love that I am always learning new things! He is a great speaker, entertaining and knowledgable, and has given me the confidence to make up my own raw food and enhance both my dogs well being."

– Laura P




"Just wanted to add my own thank you for such a fabulous weekend, feed back has been excellent. It really was a pleasure and I hope you will return."

– Wendy Lunn, Owner of Hotdogs Training and Member of APDT.




"A huge thank you from both my daughter and me for the workshop on Saturday. We had such a good day with you and learned so much. You spoke so well and made the day so enjoyable."

– Caroline Brighton, Wokingham.




"Thanks for the perfect lecture yesterday!"

– Vanja Knez, Verterinary Surgeon