Books on Herbal Medicine
You can order any of these recommended books by clicking on the links below. Choose from the following categories:
Homeopathy
Acupuncture
Nutrition
Herbal Medicine
Additional Reading
Herbal Medicine
---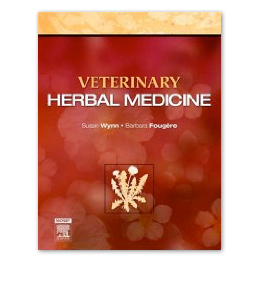 Veterinary Herbal Medicine
by Susan G. Wynn DVM
The bible of vet herbal medicine. All you need to know. Again – beware – this book will give you information which, if you are not qualified, could be dangerous.
As a reference for vets and non-vets, it is sublime – rigorous and scientific as only Susan Wynn can be – readable and every page containing real gems of information for all levels of proficiency.
View more information about this book
---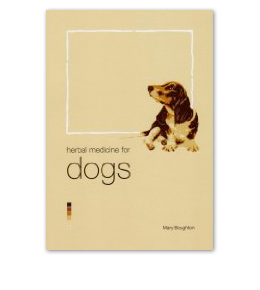 Herbal Medicine for Dogs
by Mary Boughton
Just a simple, no nonsense paperback to whet your appetite for herbal medicine. A great place to start – not to much jargon, not too much biochemistry, just simple instructions on how to use herbs in the home for your dog.
View more information about this book
---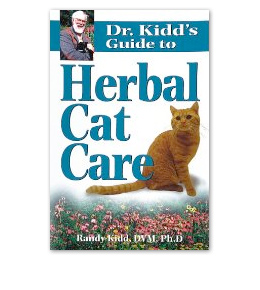 Dr.Kidd's Guide to Herbal Cat Care
by Randy Kidd
'Cats are not small dogs', as they tell you at vet college. Nothing is more pertinent than when dealing with cats with herbs or essential oils. If you have a cat, then get a cat book, do not assume that there is complete crossover with herbs. There is most definitely not.
This is a good example of a cat book that will keep you out of trouble. Again – if in doubt, consult your vet for a diagnosis and then to chat about treatment options.
View more information about this book
---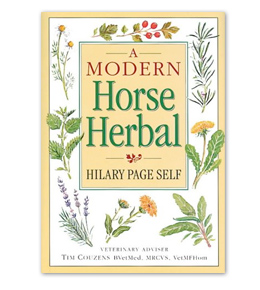 A Modern Horse Herbal
by Hilary Page Self
Simple, well written and everything you need to get you off the ground.
Hilary has been advising us on herbs for horses for years. At last she's written a lovely book for our own reference.
View more information about this book
---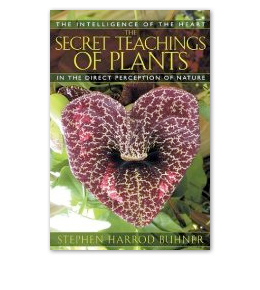 The Secret Teachings of Plants: The Intelligence of the Heart in Direct Perception of Nature
by Stephen Harrod Buhner
A discussion of plants and how man related to, relates to and how he should, in future, relate to plants. Buhner maintains 'the heart is a brain in its own right' and goes on to explore the physical mechanisms of heart based cognition; indigenous people know of the properties of their local flora – not through trial and error experimentation, but 'from the plants themselves'.
An intriguing book.
View more information about this book
Book an appoinment
Dr. Nick Thompson
BSc (Vet Sci) Hons, BVM&S, VetMFHom, MRCVS.
Holisticvet
The Veterinary Practice
The Bungalow
Slaughterford
SN14 8RH
United Kingdom
Email: nickthompson@holisticvet.co.uk
Tel: 01225 487778
Email us
Please remember…
---
During the Covid Crisis, I am able to give advice to animals not in my direct care.
If you have a dog and you would like to consult with me, we can arrange telemedicine consultations. We are happy to talk to you from anywhere in the world. Telephone is usually sufficient, but Zoom and Skype can also be easily arranged.
New Policy for 2021: Our commitment to raw and fresh food feeding is total. We are unable to see your dog if you are unwilling or unable to consider feeding your dog a raw or fresh food diet.