Events
Nick presents seminars and lectures all over the UK and internationally. Check the list below to see if there are upcoming events in your area.
July
---
Woking / Chobham
Advanced Canine Nutrition and Vaccination
in the 21st Century
Saturday 8th July 2017
Bedfordshire
Saturday 29th April 2017
---
Canine Nutrition & Veterinary Vaccination
in the 21st Century
Cost: £75 per ticket
Time: 10am – 4pm
In the morning:
An introduction to Raw Food for Dogs
Why consider changing from tins or kibble?
How safe and complete are raw foods?
How to read a label
How to choose a ready made raw food
How to make your own raw food diet
Whether to supplement
How to deal support dogs with conditions like IBD, Colitis, Liver and Kidney Disease, Fussy Eaters etc.
FAQs of novice raw feeders
Questions
In the afternoon:
Vaccination in the 21st Century
Why 're-starting' vaccines is 'inconsistent with the principles of immunological memory' (Ref: WSAVA Vaccine Guidelines)
Why blood testing (titre testing) is the future
When to titre test
When to vaccinate puppies; when not to
When to vaccinate old dogs; when not to
How useful is Kennel Cough Vaccine?
And more
Question Time
Nick will be happy to answer any questions from the floor until we close.
Book your place
Devon PetFest
Saturday 6th May 2017
---
3 x Food & Vaccination Talks at PetFest
Cost: Tickets range from £2.50 – £14. See below.
Time: 10am – 5pm
Devon PetFest
Miss Ivy's amazing Devon PetFest comes to Ivybridge! Set in an ideal location, just outside of Plymouth and within easy access from many Devon locations, this amazing event will be jam packed with animal related treats for all to enjoy.
Come along and support our chosen charity, Gables Farm with their dog show. Nick Thompson, from Holisticvet, joins us from Bath and will be running 3 seminars on vaccinations, holistic medicine and raw feeding. The times of his talks are:
10:30 – 11:30 An Introduction to Raw Food for Dogs
1:30 – 2:30 Vaccination in the 21st Century
3:30 – 4:30 Holistic Medicine
There will also be interactive grooming, children's entertainment, agility, behaviourist workshops and lots more!
Ticket cost
Adults: £6.00 on the gate (£4.50 if booked online in advance)
Children (5–12yrs): £3 on the gate (£2.50 if booked online in advance)
Family Ticket (2 x Adults, 2 x Children): £14 on gate (£10 if booked online in advance)
Proudly sponsored by Doggy Devon and K9 Meals on Wheels. We will also be supporting Ponderosa & K9 Focus.
Leicestershire
Sunday 21st May 2017
---
Natural Dog Conference:
Imperfectly Natural Canine

Cost: £49 / £79 / £99 per ticket
Time: 10am – 5pm
Exclusive Book Launch Event
Imperfectly Natural Canine by Caroline Griffith & Janey Lee Grace
–
Sposored by Pet Remedy : Natural de-stress and pet calming
Speakers, Book Signing and Afternoon Tea Pawty.
A not-to-be-missed event for all those interested in natural dog care!
Speakers:
Janey Lee Grace: How to promote your holistic business in the Media
Dr Nick Thompson: The Ultimate Canine Diet
Rachel Windsor-Knott: Listening to your Dog, Essential oils and Zoopharmacognosy
Vince the Vet: Cases from a holistic vets notebook
Experts on hand for You:
All the above speakers
PLUS
Dr Roger Meacock – specialist in energy frequency techniques for dogs and horses
Caroline Griffith
Caroline says:
"I have hand picked some of the most knowledge-able, friendly natural dog care experts I know for this exclusive event. As well as a free copy of my new book with Janey Lee Grace, Imperfectly Natural Canine, you will also have the opportunity to learn from these experts and enjoy a rare chance to ask them your own specific questions about your dog or other naturally cared for pet at the Afternoon Tea Pawty and book signing."
For those with that much-experienced Holistic-Dog-Stuff Shopping Impulse there will be a small variety of product exhibitors for you too!
Tickets: £49 / £79 / £99 – Early Bird £49 tickets available from 14th April for 3 days only!
Liquid refreshments available all day, Please bring your own lunch, Owners only please (no dogs), Overnight accommodation available via the hotel directly, Plenty of parking, Nearest train station is Hinckley.
Book your place
Bristol
Saturday 24th June 2017
---
RFVS Conference 2017:
Getting Started with Raw Food
for Vets and Vet Nurses

Cost: £10 – £85.55 per ticket
Time: 9am – 5pm
An introduction to Raw Food for Dogs
By popular request, we are pleased to announce our very first "beginners" meeting.
Speakers will include:
Morkel Pienaar MRCVS – Raw Feeding for Beginners
Morag Moseley and Nay Gough RVNs on The Nursing Perspective
Pete Coleshaw MRCVS on Raw Feeding for Cats in Practice
Nick Thompson MRCVS on Raw Food for Disease
Martin Whitehead MRCVS on Evidence for Raw and Kibble.
It's going to be a GREAT day.
Your fee includes lunch. Please e mail rawfeedingvets@gmail.com if you have any special dietary requirements BEFORE Friday 16th June (this is important, as I am away from then until the conference). Otherwise, you will get lovely fresh veggie food.
Book your place
Woking / Chobham
Saturday 8th July 2017
---
Advanced Canine Nutrition and Vaccination
in the 21st Century

Cost: £67 per ticket
Time: 10am – 4.30pm
Seminar description
This one-day seminar will host the popular holistic vet Dr. Nick Thompson, BSc (Vet Sci) Hons, BVM&S, VetMFHom, MRCVS, lecturing on two hot topics: canine nutrition with an emphasis on raw feeding and its why, what and how, and vaccination, with its various aspects, dilemmas and solutions.
Nick has scheduled Q&A for both parts of the day, so make sure you make the most of it.
For event details, including location and seminar content, follow this link: http://enjoy-your-dog.co.uk/events/nutrition-and-vaccination/.
Book your place
Wokingham, Berkshire
6th – 9th July 2017
---
Lucas Agnew Workshop 2017

Cost: £800 with dog / £650 without dog
A hands-on experience that will enable you to address behaviour issues and build a better relationship with your dog
The Workshop will include:
individual training for dogs and owners
identifying the pack, prey and defence drives that determine dogs' instinctive behaviour
opportunities to assess and evaluate relationships between dogs and their owners
identifying the source of behaviour issues and how to address them
advice on the use of a long line to build trust and address behaviour issues
developing your dog's recall
raw diet and nutritional advice
chiropractic advice and treatment appointments available to book for your dog
fun scootering sessions for you and your dog
delicious lunch and refreshments each day
crates and kennels for registered dogs
Whether you are a dog owner, behaviourist, trainer, or dog walker, this workshop will help develop your understanding of dog behaviour and ways to address problems.
Prices for the Workshops are £800 for registration with a dog and £650 for audit places (without dog). Book early and take advantage of an "early bird" discount price of £725 with one dog and £600 for audit places.
Places are limited to 10 dogs plus 15 audit places (without dogs). Audit students also get to work with the dogs and have the advantage of being free to focus on evaluating the behaviour of the dogs and their relationship with their owner.
Book your place
Telford
Saturday 7th October 2017
---
Raw Feeding Discussion Forum at BVNA Congress 2017

Cost: £20 – £280
Time: 10am – 4.30pm
A Raw Food Debate
Nick Thompson, along with Ella Roberts RVN, will be debating the pros and cons of raw food with Mike Davies MRCVS and another presenter as part of the BVNA Congress Saturday program. The debate is to be held in the Pattingham Room, as part of the Mind Matters stream.
Full details can be found here: www.bvna.org.uk
The debate is sponsored by the Raw Feeding Vet Society (rfvs.info – a veterinary society open to vets and vet nurses).
The debate is open to all vet nurses and student vet nurses at the event.
If BSAVA Congress this year is anything to go by, it will be jam-packed!
Book your place
Sevenoaks
Saturday 11th November 2017
---
Advanced Canine Nutrition and Vaccination Seminar

Cost: £75 per ticket
Time: 9.30am – 4.30pm
Details
We are pleased to present the Holistic Vet, Dr. Nick Thompson BSc (Vet Sci) Hons, BVM&S, VetMFHom, MRCVS, for a one day seminar on Advanced Canine Nutrition and Vaccination.
This day is aimed at the nutritional requirements of active, sporting dogs but will be equally valuable for all dogs.
Nick is a well-known, fully trained vet with over 20 years' experience and is also trained in homeopathy, acupuncture, natural nutrition, immunology and veterinary herbal medicine.
Refreshments and Buffet Lunch are included
Cost: £75 pp
Early Bird price £65 pp booked before 01.09.2017
Online booking at: https://www.eventbrite.co.uk/e/advanced-canine-nutrition-and-vaccination-tickets-33001639793
Payment by PayPal to akita_inu@injami.com (please put Canine Nutrition Seminar in the notes). Or by Cheque to Katherine Huggins, 60 Crockenhill Road, Orpington, Kent, BR5 4DF.
For more information and booking contact:
www.injami.com/K9Nutrition
Email: akita_inu@injami.com
Tel: 0774 8965572
Book your place
Veenendaal, The Netherlands
23rd – 25th November 2017
---
International Conference for Innovative Veterinary Medicine

Details
Nick is privileged to be speaking on: 'Raw Food Nutrition: A Powerful Tool in the Management of Immune Disorders' at this exciting conference in the Netherlands.
Conference goal:
The exchange of knowledge and skills for the integration of innovative veterinary medicine, such as phytotherapy, homeopathy, acupuncture and others into mainstream veterinary medicine.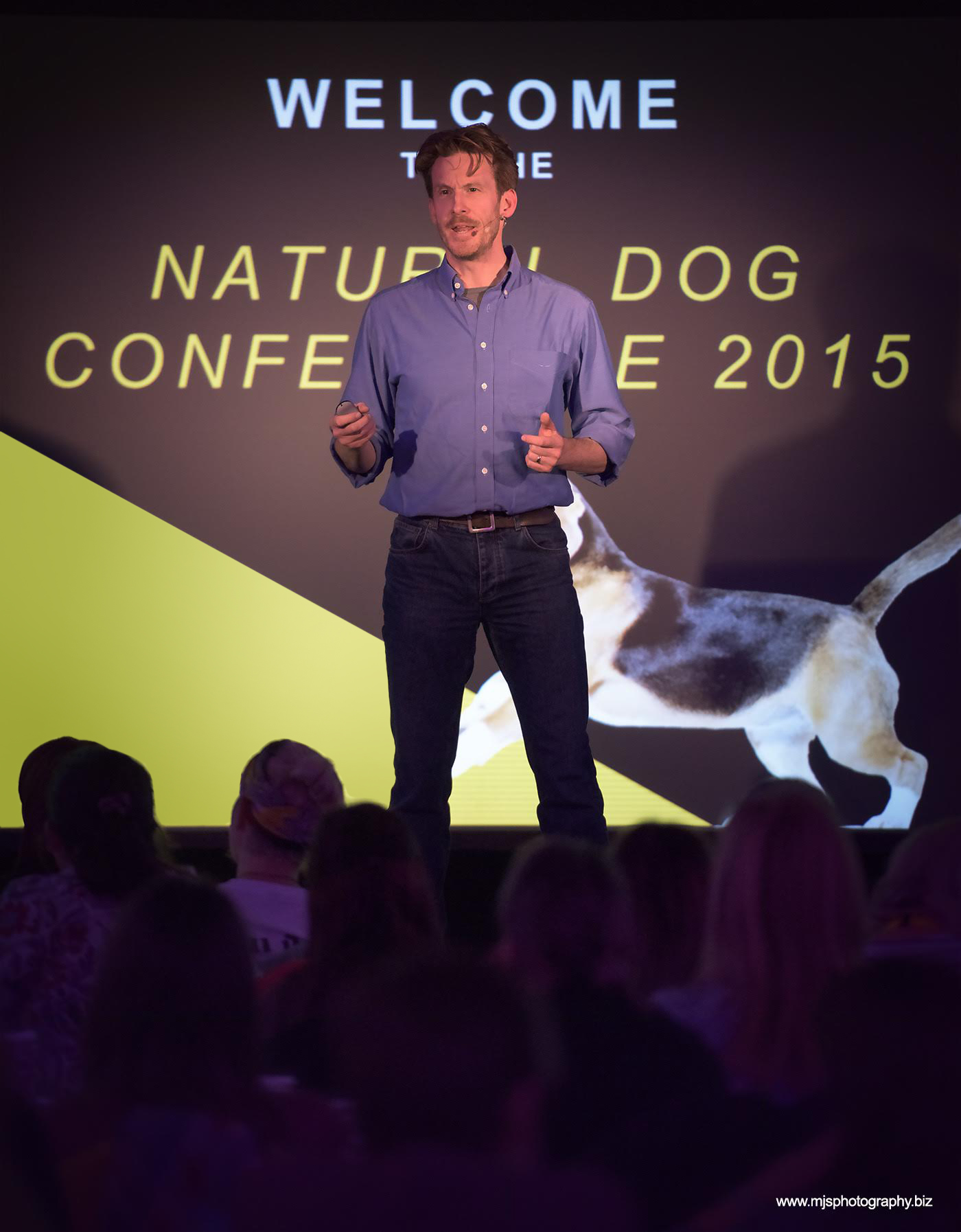 Some of the nice things people are saying:
---



"Well what can I say about the absolutely brilliant day you gave us on Saturday. THANK YOU so very much for coming to Cornwall and imparting your knowledge to a very interested crowd of dog guardians! I take my hat off to you – all that detailed talk – all day on just a few cups of Earl Grey tea. Really fabulous – thank you.

Emails have come from nearly everyone today saying how much they enjoyed it and how inspired they feel! Thank you so much."

– Barbara Storey, Cornwall CHC




"I found it absolutely fascinating and helpful both in terms of my work and in terms of my own dog ownership."

– Rachel Waterhouse, Senior Lecturer at Newton Rigg College, Cumbria.




"Having recently attended the Canine Nutrition, Hypothyroidism and Vaccination Seminar presented by Nick Thompson I cannot recommend attending enough – Nick's approach is relaxed and friendly – the content is informative and easy to digest. As a pet care professional I came home feeling enriched and motivated after the event."

– Carrie H




"I just wanted to say a big thank you for such a fantastic and interesting day, your knowledge and the evidence to back everything up was superbly presented, the day went very quickly (this coming from someone who can't sit down for more than an hour usually). My day has already proved invaluable; I have got three of my clients onto the raw diet already and my parents' dog is going for thyroid testing due to fur changes, anxiety and seizures, with the vet not really having been able to diagnose anything up until now."



"The course was very well structured whilst still being flexible to the interests/needs of the delegates – very well delivered. It allayed my major concerns about beginning a raw diet, and gave me the confidence to proceed."

– Claire U




"I recently attended one of Nick's Nutrition Seminars and found the day extremely informative and packed full of common sense advice. As a Behaviourist and Dog Trainer I am always looking to do the best I can for both of my own dogs and those who I offer advice to, so finding a vet with Nick's experience extolling the virtues on raw feeding and vaccinations following the WSAVA guidelines was a breath of fresh air."

– Jill T




"I thoroughly enjoyed the seminar, very thought provoking. I came with an open mind, with no experience of raw food diet having fed a kibble diet to my greyhounds for many years, always apprehensive of booster jabs, the apparent suggested regular application/use of flea/worming treatment. I came away more empowered with the knowledge that perhaps "I'm not such a bad owner". I feel now more able to make informed decisions as regards my hounds health, veterinary care and nutrition, making small, logical changes to their diet. This is a thoroughly worthwhile event, one that I would hope to repeat."

– Sharon M




"This was the second seminar I have attended of Nicks and I love that I am always learning new things! He is a great speaker, entertaining and knowledgable, and has given me the confidence to make up my own raw food and enhance both my dogs well being."

– Laura P