Events
Nick presents seminars and lectures all over the UK and internationally. Check the list below to see if there are upcoming events in your area.
Holistic Pet Health Conference 2018
Unlimited online access to fantastic talks
---
Details
Nick was asked to contribute a webinar on raw feeding to this fantastic online conference. Watch him and many other practitioners talking about promoting health in dogs. Click on the video for a quick preview.
Get online access to talks now
Chobham/Woking, Surrey
Saturday 6th October 2018
---
Holistic Veterinary Medicine
for Sporting and Working Dogs

Cost: £65 Early Bird Ticket, if bought before April 2018 (£75 thereafter)
Time: 10am – 4.30pm
Details
This one-day seminar will host the popular holistic vet Dr. Nick Thompson, BSc (Vet Sci) Hons, BVM&S, VetMFHom, MRCVS, lecturing on hot topics relevant for sporting and working dogs (but not only): canine nutrition with an emphasis on raw feeding and its why, what and how, vaccination with its various aspects, dilemmas and solutions, as well as thyroid disease, arthritis and itchy dogs.
Nick has scheduled Q&A, so make sure you make the most of it.
For event details, including location and seminar content visit: enjoy-your-dog.co.uk/events/holistic-vet-med
Book a place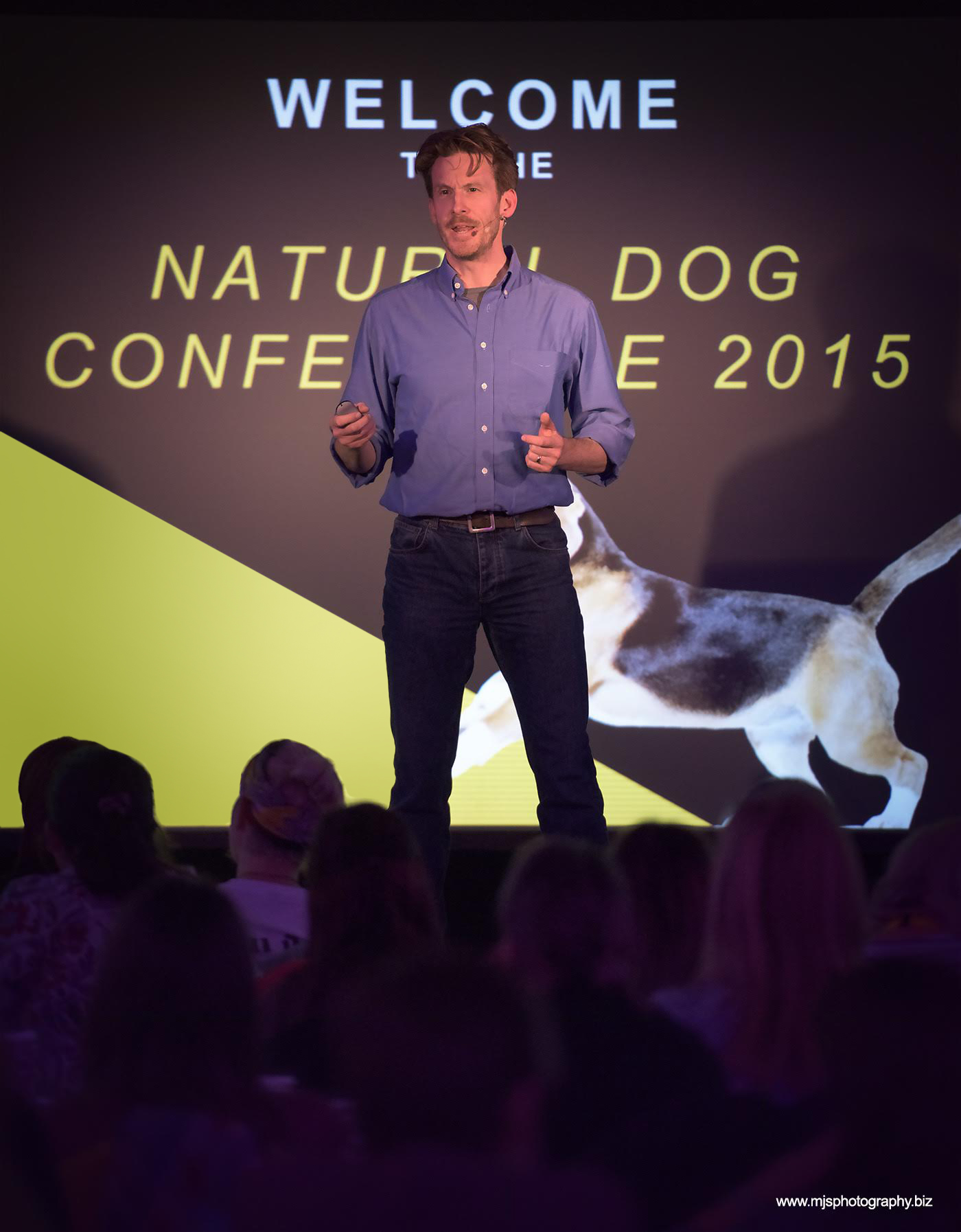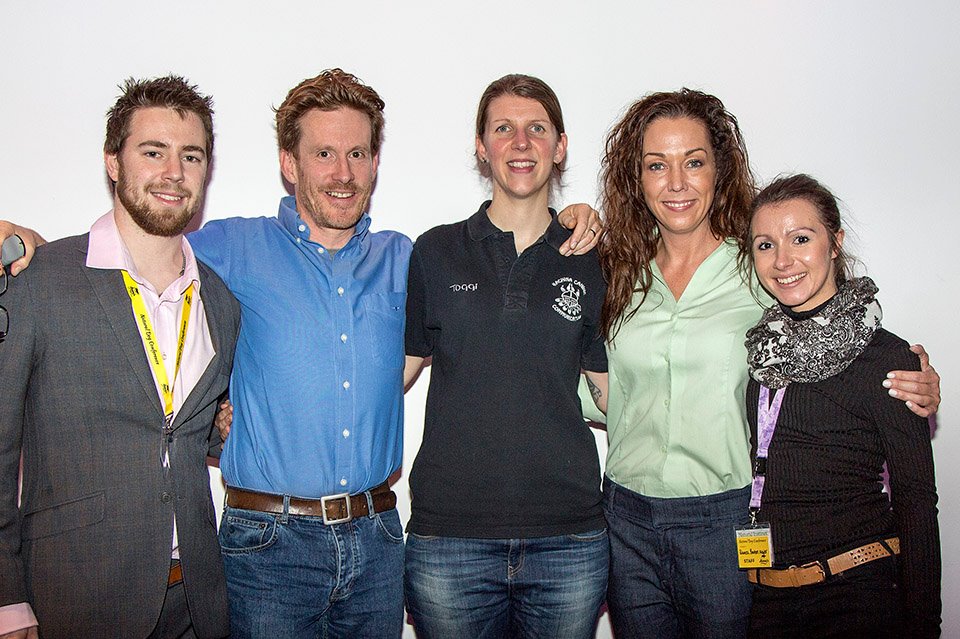 Some of the nice things people are saying:
---



"For anyone involved in the World of pet care that wants to understand more about looking after your pets naturally, yet, sometimes struggle for solid answers from your veterinarian and the university of Google, then we could not recommend Dr Nick Thompson highly enough. Fun informative talks from a refreshingly alternative and naturally healthy point of view. Nick always puts your pets health first."

– Piers Smart, Managing Director, Scampers Natural Pet Store





"Well what can I say about the absolutely brilliant day you gave us on Saturday. THANK YOU so very much for coming to Cornwall and imparting your knowledge to a very interested crowd of dog guardians! I take my hat off to you – all that detailed talk – all day on just a few cups of Earl Grey tea. Really fabulous – thank you.

Emails have come from nearly everyone today saying how much they enjoyed it and how inspired they feel! Thank you so much."

– Barbara Storey, Cornwall CHC




"I found it absolutely fascinating and helpful both in terms of my work and in terms of my own dog ownership."

– Rachel Waterhouse, Senior Lecturer at Newton Rigg College, Cumbria.




"Having recently attended the Canine Nutrition, Hypothyroidism and Vaccination Seminar presented by Nick Thompson I cannot recommend attending enough – Nick's approach is relaxed and friendly – the content is informative and easy to digest. As a pet care professional I came home feeling enriched and motivated after the event."

– Carrie H




"I just wanted to say a big thank you for such a fantastic and interesting day, your knowledge and the evidence to back everything up was superbly presented, the day went very quickly (this coming from someone who can't sit down for more than an hour usually). My day has already proved invaluable; I have got three of my clients onto the raw diet already and my parents' dog is going for thyroid testing due to fur changes, anxiety and seizures, with the vet not really having been able to diagnose anything up until now."



"The course was very well structured whilst still being flexible to the interests/needs of the delegates – very well delivered. It allayed my major concerns about beginning a raw diet, and gave me the confidence to proceed."

– Claire U




"I recently attended one of Nick's Nutrition Seminars and found the day extremely informative and packed full of common sense advice. As a Behaviourist and Dog Trainer I am always looking to do the best I can for both of my own dogs and those who I offer advice to, so finding a vet with Nick's experience extolling the virtues on raw feeding and vaccinations following the WSAVA guidelines was a breath of fresh air."

– Jill T




"I thoroughly enjoyed the seminar, very thought provoking. I came with an open mind, with no experience of raw food diet having fed a kibble diet to my greyhounds for many years, always apprehensive of booster jabs, the apparent suggested regular application/use of flea/worming treatment. I came away more empowered with the knowledge that perhaps "I'm not such a bad owner". I feel now more able to make informed decisions as regards my hounds health, veterinary care and nutrition, making small, logical changes to their diet. This is a thoroughly worthwhile event, one that I would hope to repeat."

– Sharon M




"This was the second seminar I have attended of Nicks and I love that I am always learning new things! He is a great speaker, entertaining and knowledgable, and has given me the confidence to make up my own raw food and enhance both my dogs well being."

– Laura P




"Just wanted to add my own thank you for such a fabulous weekend, feed back has been excellent. It really was a pleasure and I hope you will return."

– Wendy Lunn, Owner of Hotdogs Training and Member of APDT.




"A huge thank you from both my daughter and me for the workshop on Saturday. We had such a good day with you and learned so much. You spoke so well and made the day so enjoyable."

– Caroline Brighton, Wokingham.




"Thanks for the perfect lecture yesterday!"

– Vanja Knez, Verterinary Surgeon